Court Equipment and Balls

This collection comprises tennis balls manufactured since the 1930s. Earlier tennis balls are rarely found, as the condition of the rubber balls deteriorates after so many years.

.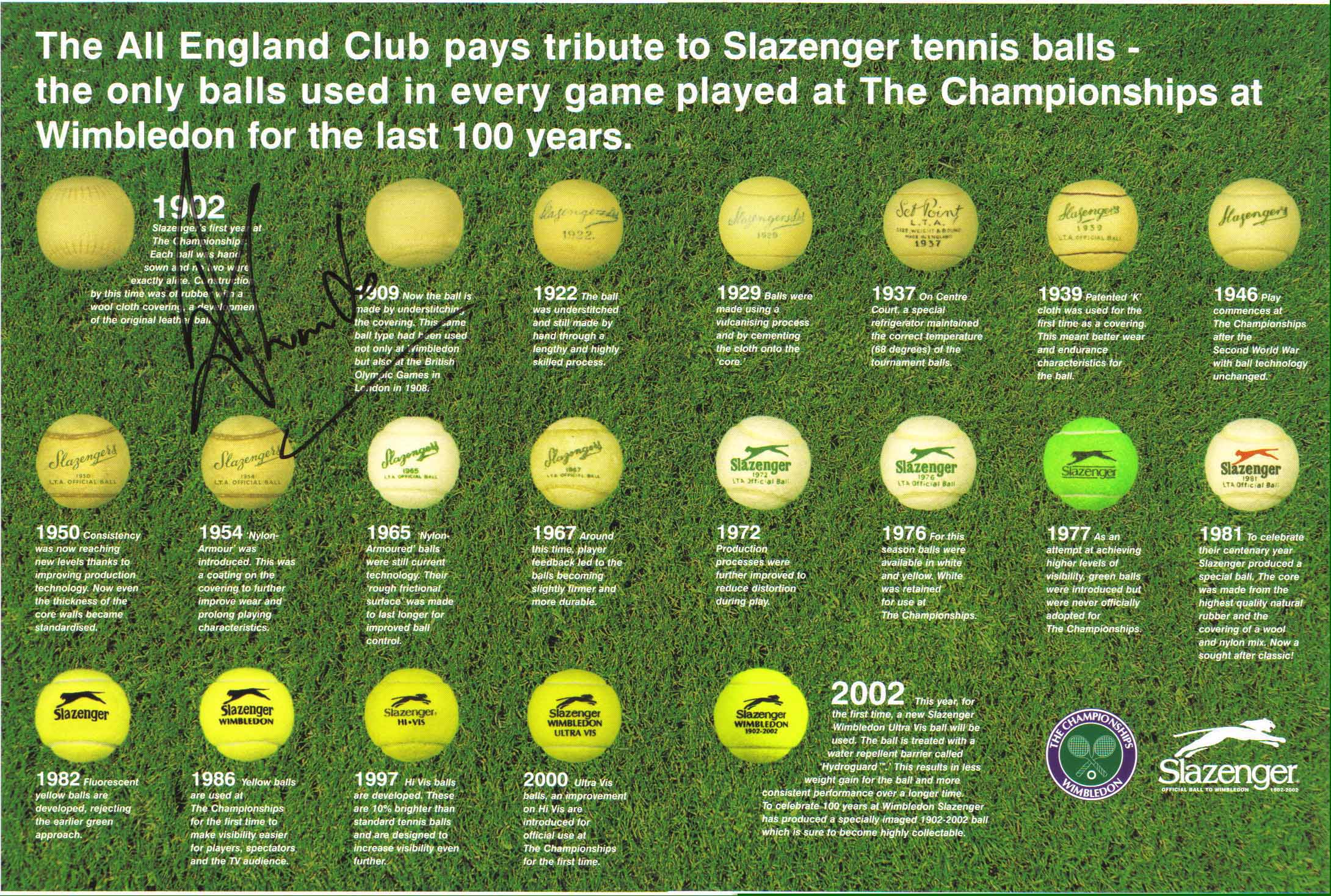 Poster signed by Tim Henman showing the development of Slazenger tennis balls
used at the Wimbledon Lawn Tennis Championships since 1902.
Court Equipment and Balls